The entrance to the La Maura SNAI Racetrack is located on via Lampugnano, near the intersection with via Omodeo. Internal parking is available, and other parking places – public parking in the areas marked with blue outlines are paid public parking places – are located along via Lampugnano, via Montale, via Omodeo and the other streets in the area.
Informations and Programs
The official program of Starts (with detailed information on the individual horses, as well as experts' comments and advice) is on sale at the ticket stands. Inside the racetrack, lists of starting horses during the race day are available free of charge.
The covered grandstand has capacity for 400 people, with individual seats.
The betting area is located under the grandstand and is easily reachable from the parterre area. Access to this area is strictly reserved to adults aged 18 and over.
The start takes place either with an autostart (with the horses that are aligned behind the vehicle equipped with "wings") or with electronic ribbons. The start by autostart takes place at various points on the track on the basis of the envisaged distance of the race, while where ribbons are used, the start takes place along the straight line of track on the opposite side of the grandstand: the point is identified by the turret used by the starter.
The traditional "red circle/ring" indicates the finish line in front of the grandstand.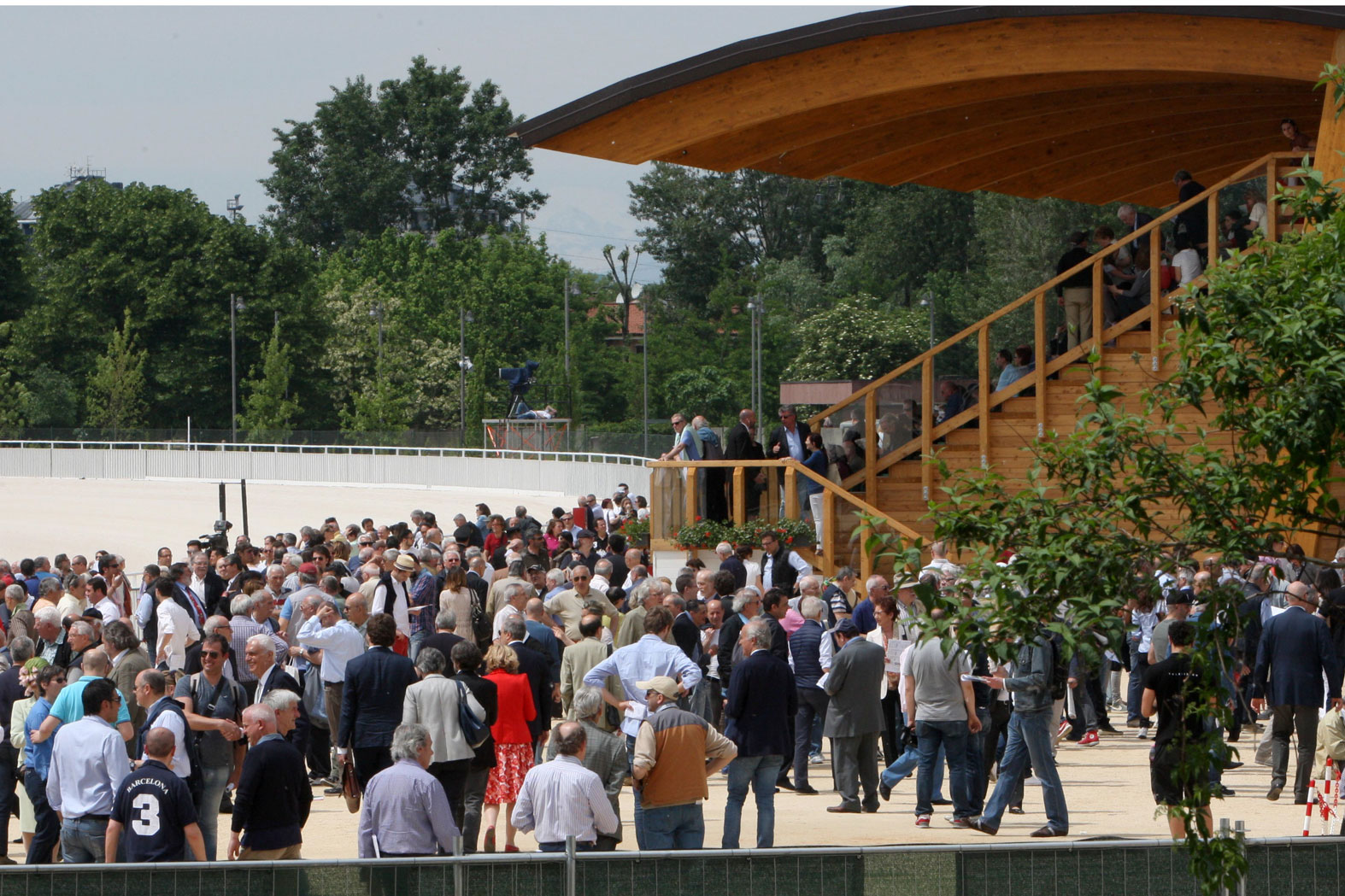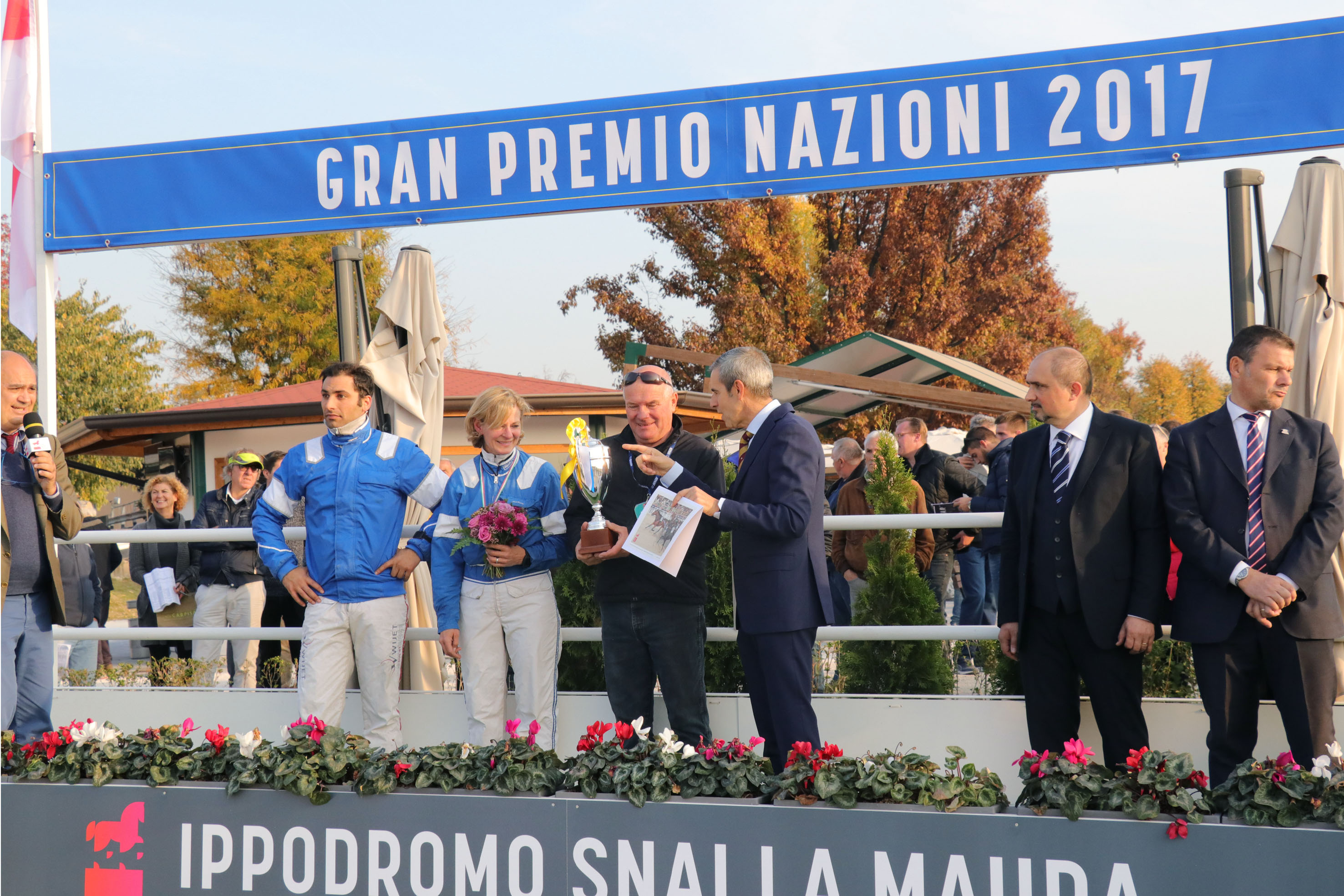 The award ceremonies are held in the parterre area located in front of the main grandstand.