The entrance to the Sesana SNAI Racetrack is at Viale Luigi Cadorna, 30/32. On the right side, next to the main entrance, there is a road that leads to a large parking area available to the public and the ticket stands.
The official program of Starts (with detailed information on the individual horses, as well as experts' comments and advice) is on sale at the ticket stands. Inside the racetrack, lists of starting horses during the race day are available free of charge.
The public may watch races from the large grandstand or from the open ground (parterre) area right next to the track. A maxi-screen allows for all phases of the races to be observed, even when the trotters are in the section on the opposite side of the grandstand.
The betting area is located under the grandstand and is easily reachable from the parterre area. Access to this area is strictly reserved to adults aged 18 and over.
The start takes place either with an autostart (with the horses that are aligned behind the vehicle equipped with "wings") or with electronic beams. The start by autostart takes place at various points on the track on the basis of the envisaged distance of the race, while where beans are used, the start takes place along the straight line of track on the opposite side of the grandstand, on the left, where the turret used by the starter is clearly visible.
The "red circle" signal located on the main straight line of track, before the curve toward the right, indicates the finish line of all races held at the Sesana racetrack.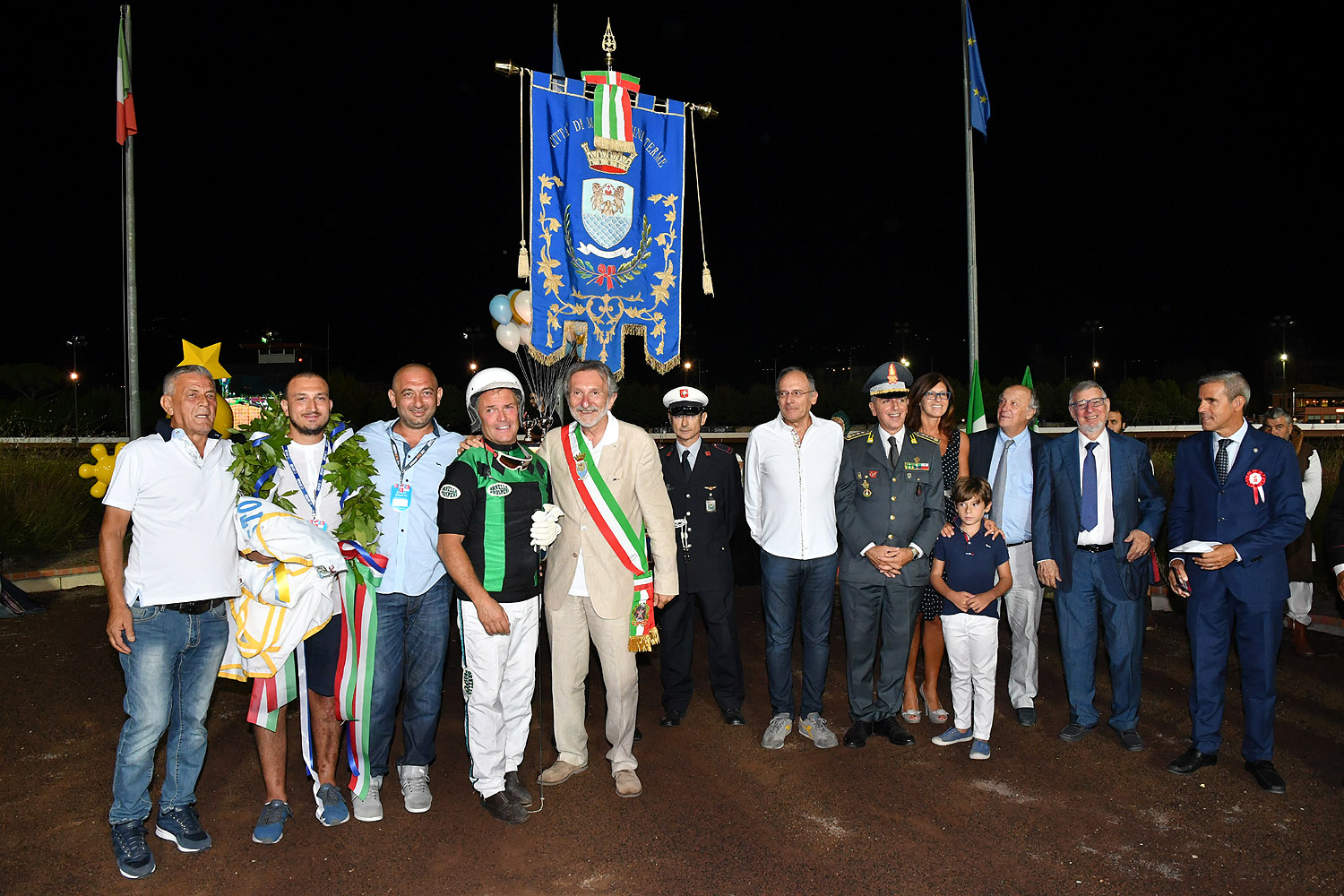 The award ceremonies are held in the "ring" located in front of the main grandstand.