The bar and restaurant Buvette di Leonardo is placed at the right-hand side of the main entrance and close to the fountain (on the back of the main stand). It is open only on race day. On springtime, you may relax outside on sofas in a quite area, just few steps away from tracks.
Where: Piazzale dello Sport 16, Milano
Info e reservation: 347 3363735
E-mail: giga.srl.ippodromo@gmail.com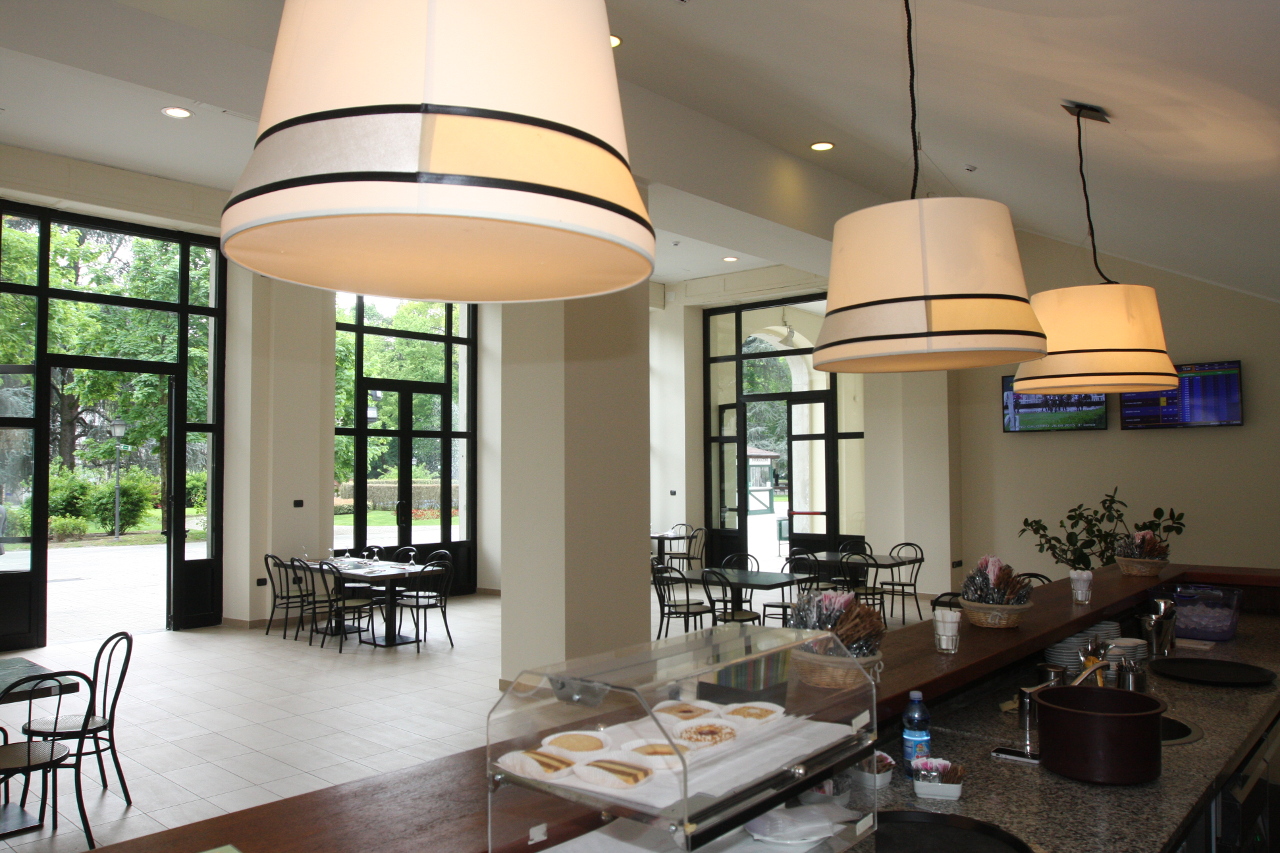 Bar del Turf e Chiosco del Tondino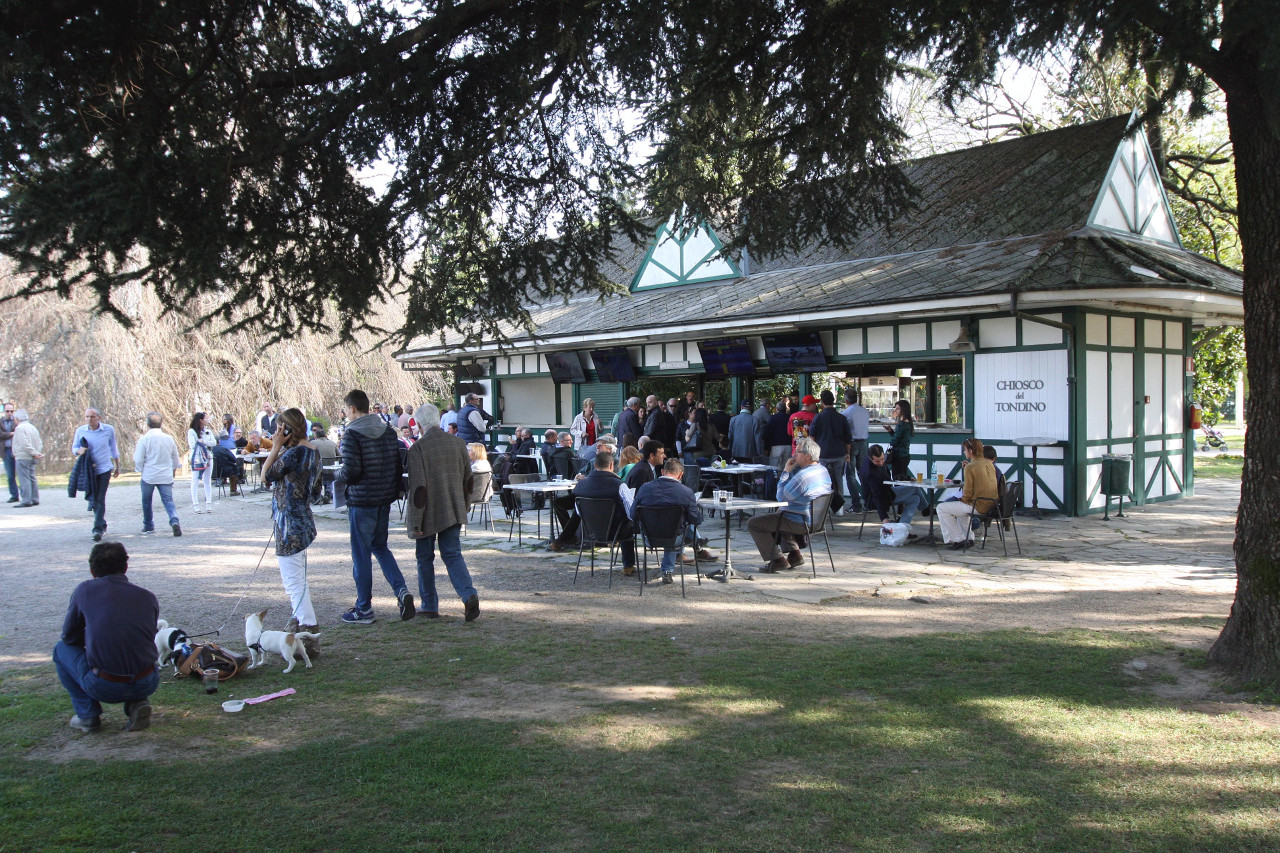 Two more places for quick refreshment are the Bar del Turf, below main stand stairs, and the Chiosco del Tondino, next to the ring parade.
Located in a Liberty style building close to the ring parade, the Canter restaurant welcome you with a perfect blend of new style of old tradition, where you can breath the history of horse racing. The restaurant has direct access to Snai San Siro racecourse. Closed on Monday.
Where: Via Pegaso 14, Milano
Info e reservation: 338 8160758
Web: www.canter1920.it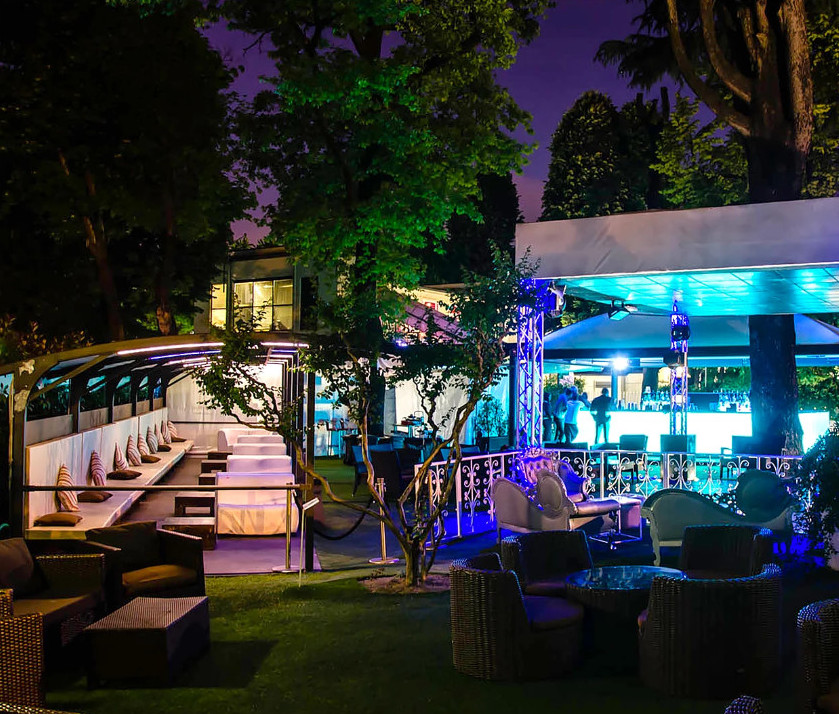 Aria Club Milano is the new club for summer 2022 located at the Snai San Siro Hippodrome with entrance in piazzale dello Sport 14. The location, inside a garden surrounded by trees, creates a unique atmosphere in the heart of Milan. Divided into three different areas with the dance floor, the table area and the relaxation area, it is able to satisfy the multiple needs of customers of all ages for a fun and elegant evening. There are also two private areas for organizing birthday and graduation parties, but also corporate events. The aperitif is buffet style from Wednesday to Sunday, from 7:30 pm to 10:30 pm; evening admission from 11pm to 12.30am. Possibility of booking a table.
Address: Piazzale dello Sport 14
Telephone and WhatsApp: +39 388 8945886 / +39 339 1932540
Web: www.ariaclubmilano.com
Closed: Monday and Tuesday